The New Facebook Layout 2020
There have only been four major redesigns in the history of Facebook updates. Facebook has been rolling out its new design for a few months now. It started with select, random people getting an invitation, and has built up from there. The classic Facebook we have grown attached to is disappearing for good in September 2020.
The latest layout, known as FB5, or as the "New Facebook", might be the most dramatic to date. It's an interface update that places a bigger emphasis on Groups and Events – two of the biggest reasons people visit Facebook daily. The newsfeed we have come to love will be featured way less in this latest update.
The most notable change is that it looks very much like the mobile app. Facebook has a reach of more than a billion people, and 98% of them are using Facebook on their mobiles to scroll through and check posts.
Instead of a left-hand alignment, the Facebook page is more centered, similar to the mobile page. There is a lot more white space, and they have stripped away the signatory blue to give Facebook a cleaner, brighter look, and feel. Don't worry, if you are not a fan of the white, bright looks, there is a dark mode. Dark modes have become a huge trend in recent years.
News Feed and Groups
Facebook groups are getting priority in newsfeeds, and users are joining and engaging in them in record numbers. So, Facebook Groups will now gain more priority.
That doesn't mean the News Feed is dead. In fact, press imagery for the "New Facebook" still shows a stream of status updates.
One good thing about groups is running ads in your Groups feed, but soon you'll be able to create brand partnership posts in groups.
Their branded content tags are now being extended to public groups, allowing admins of a group to create sponsored posts in partnership with or on behalf of advertisers.
Now might be a good time to start a Facebook group for your business or resume activity regularly in existing groups to gain member interests. Groups can help build loyalty and hopefully drive sales.
Just note, that social users are always wary of ads, so be careful with the amount of sponsored posts, as it could lose trust in your brand.
Stories
These are prominent, top center of the Facebook page and are equally popular on Facebook's sister site Instagram. For individuals and businesses alike, Stories have become an increasingly popular feature, as stories are a way to stay visible in a follower's timelines.
When you click on a Story, you see a list of all your Stories on the left. Each Story practically screams out "Look at me!" Unlike ads, Stories originate from followers. They're also short-lived, content, giving them urgency.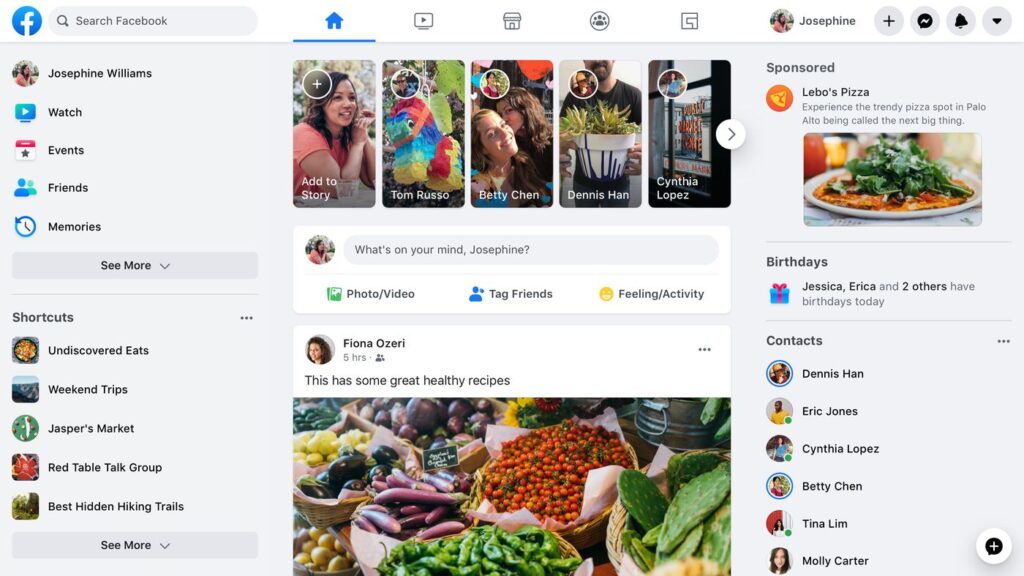 New Page Follow Settings
Your followers now have easy options to get updates from pages and brands that they most want to see. When following a page, users can opt-in to get notified for highlights or all content of posts, videos, live content, and offers.
These settings are opt-in, you can't force these on your followers, but you can politely remind them to check their notification settings for your page.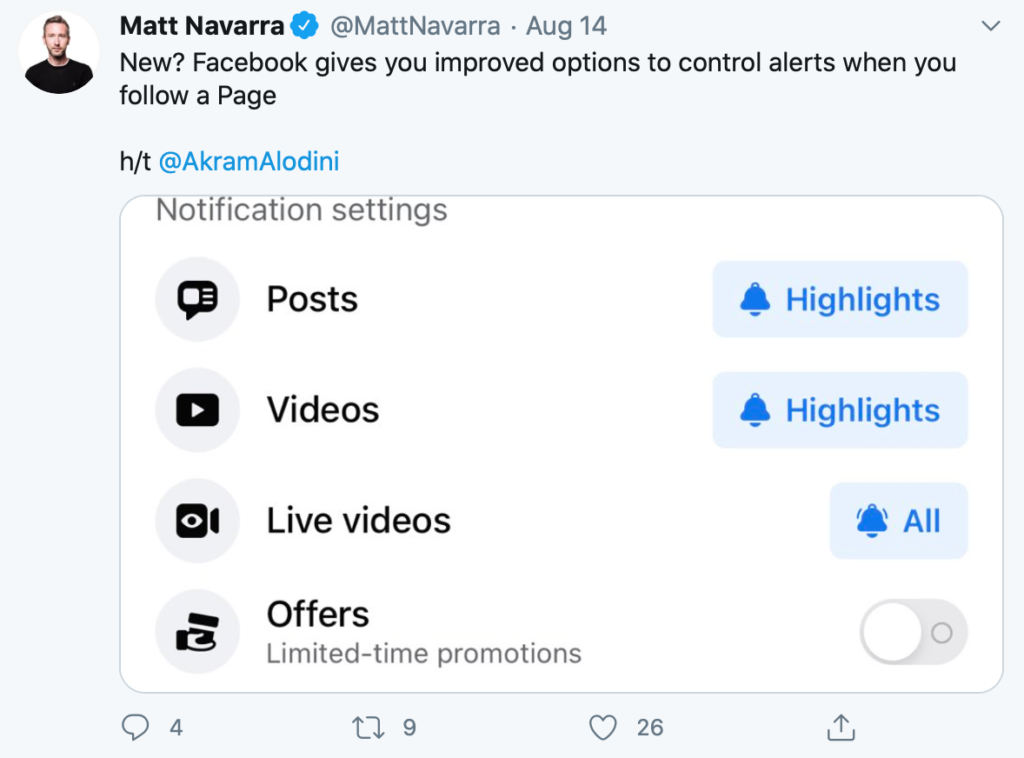 As this rolls out, inspect your analytics.
If some post types have significantly higher engagement that spikes, this may be what users are subscribing to. Creating additional similar content could help you reach quickly.
Removal of 1,000 Targeting Options
Facebook has recently removed just over 1,000 of their previously existing targeting options.
This move makes sense because they are either not used frequently, or because they're so similar to other targeting options that they don't make an impact.
Facebook gave one example of removing the interest "Key West" because it's a duplicate version of "Key West, Florida," which will be kept in place.
Keep an extra close eye on your campaigns for the next few weeks. On the very off chance that your campaigns are impacted, this will allow you to react immediately.
How can we help?
If you want to know more about Facebook for business, give us a call 021 059 5863 or email hello@pulsemedia.nz