How to setup Google Analytics 4
Google Analytics 4 (GA4) is the latest version of Google Analytics. It was built from the ground up to focus on providing useful insights enabled by machine learning. GA4 will eventually replace the current version of Google Analytics called Universal Analytics (UA).
GA4 was released in October 2020 and is now the default version of GA for new properties. It is still possible to set up a UA property for now but it likely won't remain an option for long. If you have to set up a new analytics property, I suggest building GA4 and UA properties simultaneously.
Own your Analytics
We recommend to all our clients to setup their own Google Assets. It is your data and you should own it.
Read More: "Own your Google Assets"
Setup Google Analytics 4 (with support for Universal Analytics)
Step 1: Log in to Google account and go to https://analytics.google.com/analytics/
Step 2: Click on "Start Measuring" Button.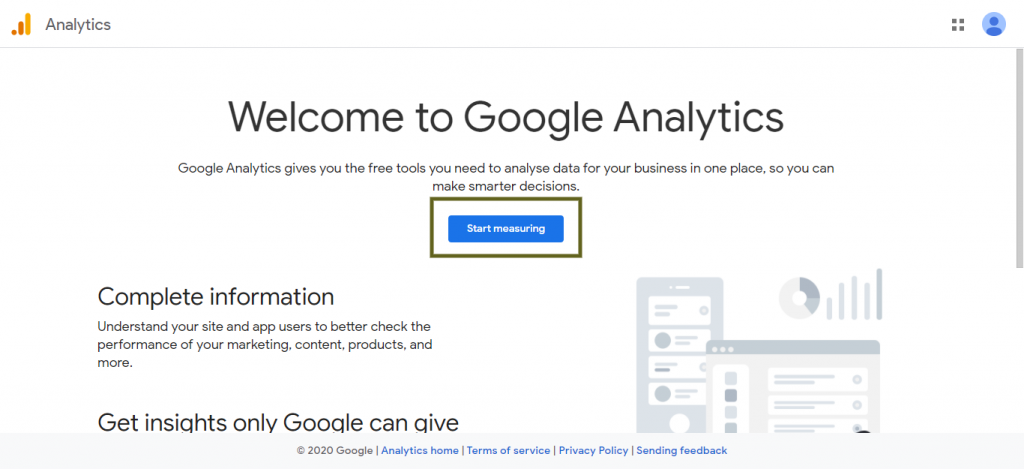 Step 5: We recommended making a Universal Analytics Property along with GA4 analytics property so click on the "Show Advanced Options".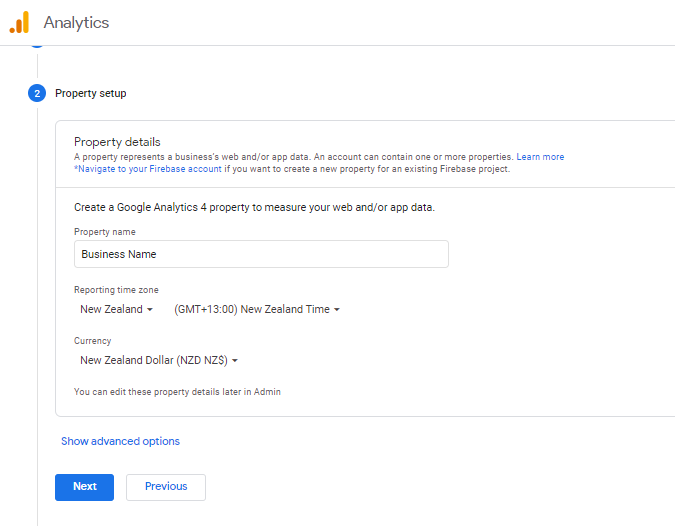 Step 6: Switch the toggle from Off to On, and it will turn bright blue.

Now provide a website URL here and select the option to create either GA4 and Universal Analytics Property or only a Universal Analytics Property.
Click "Next" after selecting the appropriate option.
Step 7: Provide the details "About Your Business" by selecting the option relevant to your business, such as Industry Category, business size, and how do you intend to use Google Analytics with your business.
Click "Create" after selecting all the relevant options to create GA4 and Universal Analytics Property under new Google Analytics account.
Step 8: Check the relevant boxes to accept the Data Processing Terms as required by GDPR and the Measurement Controller–Controller Data Protection Terms of the data.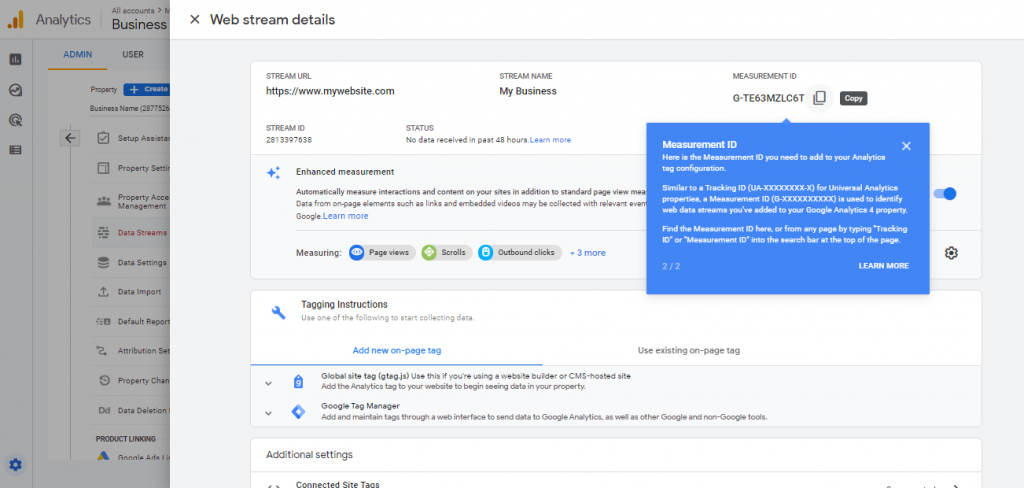 Step 10: Copy the measurement ID and give this to your Web Designer.
Help! I didn't select the UA option, so everything looks different!
Don't worry you will just see a different screen after accepting the Google Terms of Service.
You will be taken to the Stream Setup Screen.
Setup your Data Stream, add your Website URL and your Stream Name, preferably the name of your business.
Make sure Enhanced Measurement is toggled on, which it should be by default. Then press Create stream
Then go back to Step 10 above.
How to add a Partner to your Google Analytics Account
Only do this step if your Marketing Agency has requested it.
Step 1: Click on the admin cogwheel, which is found at the bottom left of your screen.
Step 2: Under the Property column, click on Property Access Management.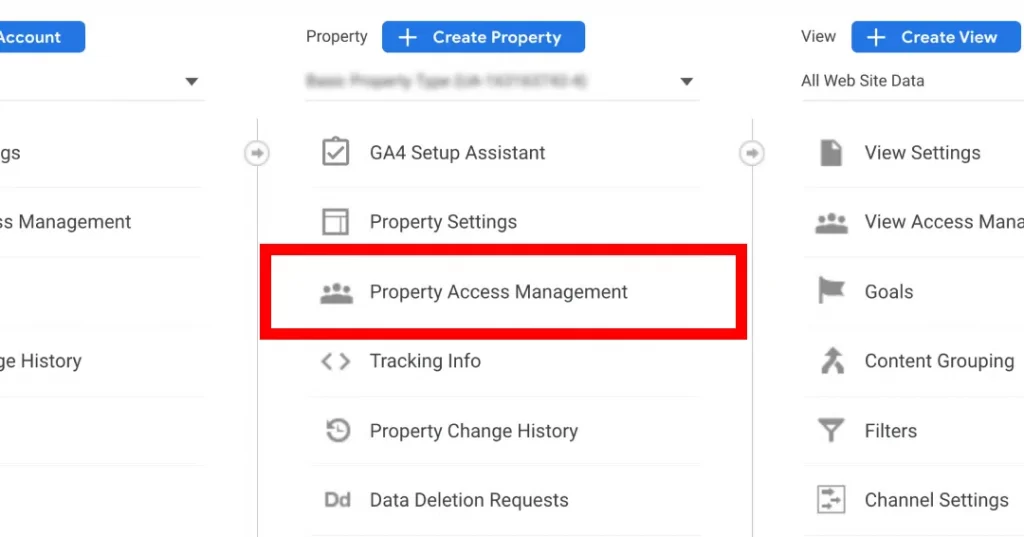 Step 3: Click on the "+" icon at the top right corner of the page. Select Add users from the dropdown.
Step 4: Enter the email address of the person you're granting access to. Click the checkbox next to the permissions you want to grant.
The Pulse Media team needs Edit permission if you're asking for changes such as modifying an event, creating an event, and configuring cross-domain tracking.
You can leave the Notify new user by email checkbox checked to send a notification to each user you're adding.
Click the Add button at the top right corner of the page.