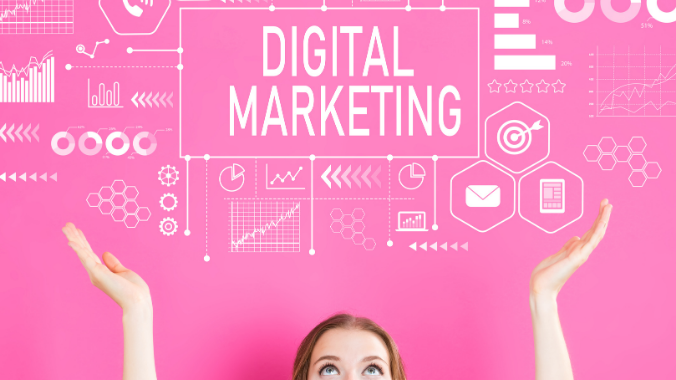 Behind the Scenes of a Marketing Agency
Ever wondered what your marketing agency is doing for you behind the scenes? For a start, not any two days are ever the same. Marketing is an expansive area that encompasses many focus areas, skills, and job descriptions.  We wear many hats to help with the many requirements our clients have–and each client has a bespoke strategy tailored for just them.
Here is what a typical day for a marketing agency could look like and some if not all the tasks I oversee:
Checking emails is first on the agenda for the day.
Reviewing live PPC campaigns and metrics.  Adjusting where needed.
Each customer with Pulse has a Trello board that I use to plan and schedule all content

Check the To Do/Current Sprint
Schedule all approved content with my Social Media Suite of tools
Create Graphics for Social Content
Create Copy for Social Content
Curate Article Ideas—bespoke for each client
Write compelling Articles
Create Website Graphics for Blog Articles
I create all content for great SEO
Send all graphics, articles, and content schedules to clients for approval
Update all Trello Cards

Creating responsive websites for clients-  this also includes ecommerce websites, payment gateways, brochure websites, landing pages.  All websites are search engine optimised. I like to specialise in WordPress.
Assisting Clients with support either website maintenance, updates, advice – you name it—I am here to support our clients and their business. I'm your marketing department – we can brainstorm together.
Respond to comments on social media channels—these happen throughout out the day / evening.
Invite engagers to like the social media channels.  Each engager is a potential new lead for my clients.
Check those emails again.
Create PPC marketing funnel strategies to suit my client's current goals and visions
Setup Ad Campaigns—these include doing the following

Help Client define Goals
Create Audiences to suit the goals
Design Ad Copy and Graphics
Create Great Landing Pages

Plan Monthly Newsletters

Planning Content—asking my client for any news from their organisation and anything else they would like to share with their audience. From staff achievements at work – do the big fish caught last weekend.
Managing Audiences—using client databases to update current audiences and remove inactive audience members
Copy and Graphics

Helping clients to set up Social Media and other Tools ie Facebook Business Manager, Google Analytics, Google My Business
Optimising  Social Media channels for SEO
Monthly reports defining the most important KPI's (Key Performance Indicators) for my clients.
Create Print Media

I design and print all kinds of media
Business Cards
Brochures
Flyers
Booklets
Signs
Banners
Promotional Material—Pens, Magnets, Gifts
Call prospective Clients
Research prospective clients to create the best proposal /quote ever!

Call Current Clients and do follow-ups when needed
Call Prospective Vendors
I like to keep up with what is going on  in my clients industries—what is trending, popular, news, client's suppliers, client's customers—so I utilise tools to help me curate upcoming articles and social content; so we always stay current.
Website Maintenance—includes backups, software updates, security, uptime—and monthly reports.
Onboard New Clients
Ongoing training to new and evolving strategies, software, tools, and technology
Check calendars for tomorrow and the week, to see what is upcoming on my to do list
Check Emails – again
Hello, are you still there? I hope I didn't tire you out with that list of marketing agency chores. As you can see, I can do a lot in a day, it's never boring – which is why you hire me as your marketing department – so I can do it for you. I free you up, so you can run your own business.
I've probably left a lot off this list that I forgot I even do – but if it is not there, I can probably do it. I even just diagnosed a plumbing leak and I am not even a plumber.
In my day, I get to let my creative juices flow and help problem solve. I help my clients reach and engage with existing and new audiences—through visuals and thought-provoking copy.
I love helping small businesses succeed