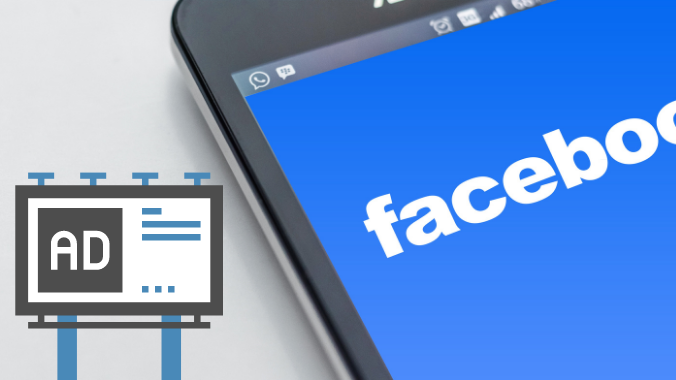 Facebook Boosted Posts Vs Ad Campaigns
It is so tempting when running your business on Facebook to press the boost post button. But doing this repeatedly can become a money-sink. Facebook advertising is becoming more popular with core digital marketing strategies. With over 2.5 billion people using Facebook every month, why would you not use it to promote your brand, products and services.
Let us delve into this in more detail and examine the pros and cons of each and teach you when to use one vs. the other.
First, let us understand the differences between a normal organic post and a paid for boosted or ad campaign post.
The fundamental difference is that a boosted or ad campaign post will have the word "Sponsored" underneath the page/brand name.  This can sometimes be indistinguishable for most users and may appear differently across devices.
Boosted Posts
A boosted post is a post to your Page's timeline that you can apply money to, in order to reach an audience of your choosing. This is the simplest way to advertise on Facebook for most sole trader and small business owners. However, boosting posts is not the same as advertising on Facebook! It only offers a fraction of the options.
When you boost a post, you'll tell Facebook three things:
1. Who you want to reach: you'll pick a target audience of the type of people you want to connect with
2. Your max budget: you'll tell Facebook exactly how much you want to spend over the course of your entire campaign
3. How long you want to run your ad: once you click Boost and your ad is approved, people in your target audience will see your ad in their News Feed for the duration that you've set
Boosting only gives you two options for your objective—website visits and engagement – you pay to reach a wider audience. This ensures that your post is seen by a larger number of users, or seen more often by users, that are likely to engage with its content.  That's it.  This 'boost' essentially places your post on the top of your followers and similar users' newsfeeds.
AD Campaigns
We create Facebook Ads in Ads Manager using a series of steps leading to a highly customised ad. Facebook ads offer a range of analytics options, offering several ways brands can track ad engagement and define campaign goals. Also, Facebook ads offer highly specific targeting options, allowing you to target ads to users by age, gender, location, interests, and other criteria.
Once you've chosen the marketing goal that's right for you, create your first ad following the instructions below.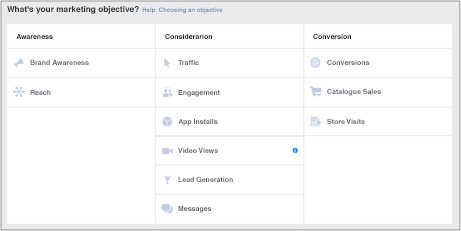 Choose your objective
To choose the right ad objective, answer the question "what's the most important outcome I want from this ad?" It could be sales on your website, downloads of your app or increased brand awareness.
Select your audience
Using what you know about the people you want to reach—such as age, location and other details—choose the demographics, interests and behaviours that best represent your audience.
Decide where to run your ad
Next, choose where you want to run your ad—whether that's on Facebook, Instagram, Messenger, Audience Network or across them all. In this step, you can also choose to run ads on specific mobile devices.
Set your budget
Enter your daily or lifetime budget, and the time period during which you want your ads to run. These limits mean that you'll never spend more than you're comfortable with.
Pick a format
Choose from six versatile ad formats—they're designed to work on every device and connection speed. You can choose to show a single image or video in your ad, or use a roomier, multi-image format.
Place your order
When you submit your ad, it goes to our ad auction, which helps get it to the right people.
You can find out more about each of these steps over at Facebook Ads
Which Should I Use?
It really depends on your specific outcome.
Boosted posts will allow you to build your brand's reach and fan base. If you want a simple way to engage with existing customers and improve your brand image, then a boosted post will be a better choice.
The entire premise of Facebook Advertising is to be extremely strategic and precise. Maximize campaign objectives to follow the buyer's journey. Build hyper-targeted audiences. Nurture leads and build raving, loyal fans. If you are attempting to draw new customers in and target people more specifically, then Facebook Ad's are more likely to be effective. They just take more time and strategy planning.