How to choose the right Web Designer?
If you are ready to move onto the next step of your branding and get your business presence on the web, choosing the right web designer is a crucial strategic decision.
Every Web Designer is different, no two are the same. Each Web Designer has different pricing, processes, and contracts. You need to find the right one that fits your business.
I have been designing websites for several years now, both as a contractor, self employed and as an employee. Web Design is my passion, but I also know that not every client is going to be the right fit for me and my business, as I might not be the right fit for every client and their business.
Of course, I would love to help every potential client that comes my way, but if there is a mismatch, it can end badly for both parties. The client ends up unhappy, and it will leave the designer with a big hole in their portfolio.
Here are some tips to help you find the right web designer for your project.
Tip Number One: Understand what you want from your website
First up, you need to know why you need a website and what functions you want your website to perform.
You should be able to answer the following questions before engaging in quotes from an agency.
1. How extensive is your project? Is it purely business branding, portfolio, lead generation, ecommerce, blog, membership, support, magazine etc.
2. How many pages will your website need? You can estimate this by defining how many services or products you offer.
3. Are there any special features on your wish list? Such as contact forms, live chat, special landing pages, etc
4. Are you looking for someone who can help you with copywriting and SEO, or just the design components?
5. What's your budget? This is really important. A small budget results in a smaller website.
6. What websites do you really like? This can help your designer understand exactly what you want and how you want to portray your brand.
Tip Number Two: Finding a Web Designer
You can find a web designer either by word of mouth or by doing a quick google search. Here are some criteria to look for in a web designer:
1. Portfolio: Look at their portfolio and see what other sites they have designed. Is there a certain feel to their sites and are they flexible in their designs? Will this agency be able to reflect your brand?
2. Testimonials: Check out their testimonials from other clients. Do they have a track record of happy customers? Reach out to their clients to find out more about their experience.
3. Communication: Does this agency want to talk to you? Most agency will want to do a phone consult or meeting to discuss your goals. Pay attention to how much they ask about your business, your audience, and your marketing goals. Look for an agency that has a simple plan to implement your website and a clear path of communication.
4. Expertise: You want an agency that appreciates your expertise about your business, its services and its products. No one knows your business better than you, so a good agency will recognise this and listen to your ideas while giving you their ideas and expertise to build a website that reflects your brand. Besides design skills, it's important to know that your designer is up-to-date on other aspects of web design—SEO best practices, email marketing integrations, ecommerce, etc.
5. Copywriting and Graphics: Does the web designer help with content and copyrighting. Most web designers just do the design and rely on the clients to provide the website copy. Some agency's like Pulse Media offer copywriting to ensure your on page content is Search Engine Optimised (SEO). Does the web designer include graphics/logos in the website design?
Tip Number Three: Ask for a Quote/Proposal
Don't just accept the first quote you get. You are under no obligation to go with the first agency.
When going over all your quotes and proposals, make sure the following parts are included: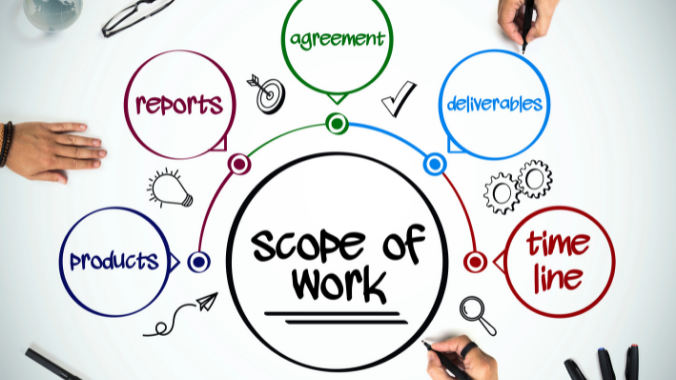 1. Scope of Work: It should clearly define the scope of work. What are they actually going to do? The scope of work should define the project, responsibilities, products and services and the exact deliverables and timeframes. Does the project cover ongoing maintenance and support?
2. Budget: Smaller agencies have lower overheads so can offer a lower hourly rate, while bigger agencies with larger overheads will charge more per hour. Your website is one of the biggest investments you can make for your business. It is not a cost. It's your online storefront. Building a website will always cost more than you expect. Expect to pay between $90–$350 an hour. A quality website with good graphic design and layout will cost around $2,500—$5,000 for a simple business website. You can expect the price to be higher if you add on ecommerce functionality, graphic design, logo design, newsletter marketing, lead generation, landing pages.
3. Investment: The proposal should define all the costs involved in the scope of work. And should clearly define the costs for extras such as their recommendations and any addons that you might need to consider.
4. Payment: The proposal should define the payment terms, any deposits, if they spread out monthly the payments.
Tip Number Four: When accepting a Web Designer–Read the Contract
The contract should define the responsibilities of both the client and the designer. A written contract helps everyone in the project. The contract should spell out all the deliverables, costs, responsibilities, intellectual property rights, and an adjudicating body.
In Conclusion:
In the end, you need to feel comfortable with whom you choose. Do they make you feel heard and understood? Do they explain everything to you so that you understand? Do your communication styles match? Do you like the person? Do they strike you as genuine, honest, and dependable? Do you feel comfortable talking with them and sharing your ideas and concerns?
We hope this guide aids you in choosing the right web designer for your brand.